Time to link up with these lovely ladies for....
ONE
It's restaurant week in Columbia, SC! This week has been so busy and I haven't made it out until last night. A friend and I went to Rosso and I had Fried Artichokes, Duck Confit Carbonara, and Dark Chocolate Budino. Everything was amazing! Although I think every city should follow Restaurant Week with Gym/ Work Out week, try a new gym or workout place, since you ate your weight in rich food the week before.
TWO
I'm a bridesmaid in my very good girlfriend's wedding in May. She is letting us pick whatever dress we want from J. Crew in the color Bright Guava. Since all the bridesmaids live in different cities ordering off their website has made this a simple process. I was super indecisive so I purchased three different styles to try. I ended up sending all of them back and requesting one of the styles in a different size. It was so easy! They had the return label already printed for me, all I had to do was drop it off at the post office. Then I had the new dress within 3-4 days. Now that is service! (If only I could order toned arms and abs from J. Crew I'd be all set for the wedding.)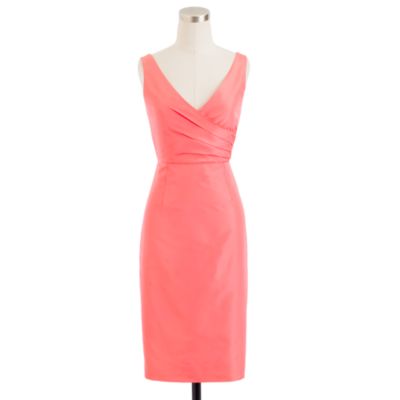 THREE
I have big decorating plans for this weekend. Andy's friends are coming into town and I'm going to have them move around some furniture for me so I can get some of our guest rooms finalized. They have been junk rooms for too long. Also I have the frames for a photo gallery in my hallway but I haven't started it yet. Do you figure out the placement and then what pictures go in the frames or the other way around? Also, hopefully, I can figure out a paint color for our bathroom. I want a light blue/green/grey spa-ish color. Any suggestions?
Valspar Crystal Aqua
Valspar Sparkling Lake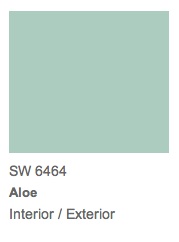 FOUR
I got to wear my two new sets of earrings from Kate Spade this week and I love them! Plus they were both $19 each. Can you believe it!
FIVE
I'm obsessed with the Target candle Sugar Blossom. It's really sweet and feminine, just perfect for a bubble bath or wine night with the girls.