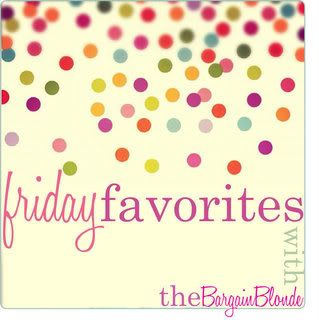 Summer at Tiffany by Marjorie Hart -
This book has been on my Must Read list for a long time. It's super sweet and I can't wait to read the rest of it on the beach this weekend. It's about a girl from Iowa who moves to New York City for a summer to work at the famous Tiffany and Co. Who wouldn't love that job?
Custom Crab Mallets -
If Andy and I had gotten married in Maryland I would have insisted on these being the favors. I love them! Thanks to
Bayside Bride
for introducing this idea to me.
California Dreaming Salad -
Oh how I love this salad. Mixed greens, shredded ham and turkey, cheddar and monterey jack cheese, chopped eggs (none for me thanks), tomatoes, toasted almonds, and topped with their signature hot bacon and honey mustard dressing. Healthy it is not, but delicious it most definitely is!
Sally Hansen's Insta-Dri Nail Polish

-
Y'all this stuff is amazing. It really does dry quickly. I don't love it as much as some of my Essie ones, but this is great if you forgot to paint your nails and you are about to run out the door. Plus it's a little cheaper than some of the high end brands, so if you want to test out a new color range this is a great trial brand before you plunk down the $8 for the real deal.
Have a great weekend!!!